Food Safety is the scientific method or discipline describing the handling, preparation, and storage of food in ways that prevent food-borne illness or other potential health hazards.  At Healthy Brand Oil, we take pride in being industry leaders in Food Safety preparation, certification, and awareness.
Roderick Peña, Director of Operations and SQF Practitioner, joined Healthy Brand Oil in 2021.  Under his leadership and oversight, Healthy Brand Oil currently maintains the following key certifications: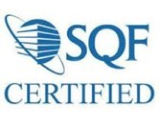 The Safe Quality Food (SQF) Program is a rigorous, credible food safety and quality program that is recognized by retailers, brand owners, and foodservice providers worldwide. Recognized by the Global Food Safety Initiative (GFSI), the SQF family of food safety and quality codes are designed to meet industry, customer, and regulatory requirements for all sectors of the food supply chain. This meticulous food safety and quality certification also help food producers assure their buyers that their food products meet the highest possible global food safety standards.
The SQF Food Safety codes meet the needs of all suppliers in the food industry through an internationally recognized certification system with an emphasis on the systematic application of HACCP for control of food-quality hazards and food safety.
Roderick Pena, Director of Operations, is the SQF Practitioner for Healthy Brand Oil, overseeing and implementing training and education of all employees and visitors to our facility.
For more information on food safety, certifications, warehouse operations, or other workplace safety, please contact Roderick Peña.

OU Certification is an annual assessment including regular inspections by a qualified Rabbinic Field Representative throughout the year.  Each of the Healthy Brand Oil products is inspected and certified individually, as well as the facility as a whole.  This inspection includes a review of on-site cleaning procedures and confirmation of appropriate documentation of incoming products into the facility.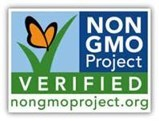 The Non-GMO Project annual product verification program is North America's only third-party verification for non-GMO food and products.  Verification requires that you work with a third-party certifier, or Technical Administrator, to evaluate your products. The evaluation includes assessment of documentation such as invoices, proofs of purchase, standard operating procedures for your facility, and certificates of analysis for your ingredients. Testing and/or affidavits are required for high-risk crops and their derivatives and testing must be completed by aNon-GMO Project Approved laboratory.
Currently, Healthy Brand Oil carries the following Non-GMO Project Verified products: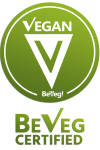 BeVeg is the world's leading Vegan certification company. The BeVeg Vegan standard is the benchmark for
Vegan assurance and is recognized by the world accreditation community for its Vegan standard. It is the world's most trusted Vegan certifier and considered the best Vegan trademark for consumers and retailers globally.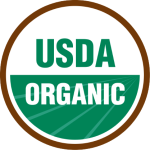 National Organic Program (NOP) is a federal regulatory program that develops and enforces consistent national
standards for organically produced agricultural products sold in the United States to enforce the standards, ensuring a
level playing field for producers and protecting consumer confidence in the integrity of the USDA Organic Seal.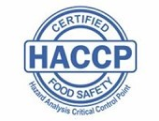 Hazard Analysis Critical Control Point (HACCP) is a systematic, preventive approach to food safety from biological, chemical, and physical hazards in production processes that can cause the finished product to be unsafe.  HACCP designs measures and procedures to reduce these risks to a safe level. In this manner, HACCP attempts to avoid hazards rather than attempting to inspect finished products for the effects of those hazards.
Healthy Brand Oil is certified annually for HACCP Food Safety.  Certification processes include the inspection and review of standard operating procedures (SOPs), as well as sanitation standard operating procedures (SSOPs).  In addition, HACCP analyzes potential workplace hazards, documented workflows, preventative controls, and environmental monitoring for air and water.
Every Healthy Brand Oil employee involved in food processing or packaging is certified and is committed to ongoing training and education on HACCP standards.